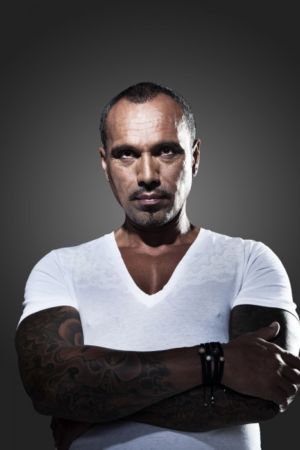 David Morales
A native New Yorker, David Morales grew up during dance music's most influential era and frequented its legendary clubs such as the Loft and the Paradise Garage.
As a DJ, Morales honed his skills at New York City's most popular clubs throughout the early 80s and then embarked on a remixing career. In the mid- 80's – right when the art really started taking off – Morales teamed with Chicago house music legend Frankie Knuckles and For The Record DJ Pool founder/NYC nightlife impresario Judy Weinstein for the creation of Def Mix Productions to help manage remix requests and handle artist business affairs.
David Morales has remixed and produced over 500 releases for artists including Mariah Carey, Aretha Franklin, Michael Jackson, Janet Jackson, Eric Clapton, Pet Shop Boys, U2, Whitney Houston, and Jamiroquai. Morales was nominated for his first Grammy Award in 1996 as a Producer on Mariah Carey's album 'Daydream' for the song 'Fantasy'. He was nominated again the following year and ultimately won the 1998 Grammy Award for "Remixer of the Year".
David Morales made his solo debut in 1993 with the release of 'The Program' through Mercury Records. In 1998 Morales released "Needin' U" on Definity Records which, under license to Mercury in the UK, soon became a #1 Dance Record and a bonafide club classic. In 2005 Ultra Records released Morales' second artist album entitled "Two Worlds Collide" followed up in 2011 with "Changes".
David is considered by many to be one of the first true superstar DJ's. Thanks to his remix and production work Morales was among the first DJs to actively tour the world. David is also known as one of the most versatile DJs currently on the scene. Whether it is playing alongside of the "Kings of House" with Louie Vega and Tony Humphries or representing his company Def Mix with Hector Romero and Quentin Harris, Morales feels comfortable adapting to each situation. David Morales not only defines the superstar DJ, he is a talent that has so much more to give in a world that constantly changes.
MY MUSIC