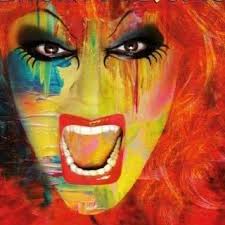 Baby Marcelo
Is currently known as the rule-breaking and ironical character "La Troya" in "La Troya Ibiza", which is also one of the most fashionable parties at IBIZA at "Space". He is one of the best-known icons on this unique and exclusive island. He is mainly known for his androgynous, trash-baroque and female masquerades, his use of stilts and – of course – his art of astonishing, disconcerting and seducing. He Has partnered with all the major clubs of ibiza (Space, Amnesia, Privilige & Pacha). He was the creator of the famous group of performers of "Ku Ibiza ", named "Los Monstruos". He has studied as a mime-actor and contemporary dancer at Rome(dance-theatre, Japanese Butoh dance).
He worked for several years in the theatre, before launching into discos and alternative venues( street theatre, art galleries), creating a thousand images of himself in his shows throughout Europe. He has taken part in classical and experimental theatre shows, several concert (as tenor) of Gregorian chants and polyphonic music(Schola Cantorum – Rome Opera).
He has performed as mime-springboard artist in several shows and operas, with directors of the rank of Franco Zeffirelli, Mauro Bolognini and Lindsay Kemp. He has been a testimonial at various parties ,for Swatch and Red bull. He can boast taking part in fashion events and live performances for names such as Kylie Minogue.
He has worked as a choreographer and leading actor in a musical video-clip for a project by Virgin Records U.K. "Divine Works –Ancient person of my heart", directed by Peter Scammel. In the summer of 2000 he produced his first musical single "La Hormona dell'Amore" published by Warner Music.He has released in this years onother singles more: "Trabajame" (2002), "Alegria"(2004), "Ritmo Pornografico" produced with dj Oliver(2005), "Caliente"(2006) "Disco Baby "(2007), "The Face of Ibiza "(2009) and many more. He realizes his party called "The Face of Ibiza ", in the more big clubs of europe "Privilege Ibiza" (2009-2013). He participated to the realization as an actor,in the role of Pontius Pilate, a film called "Judas ", directed by Pierluigi Sposato.
He is currently taking part in a world tour with "La Troya Ibiza" (Europe, United States, Brazil, Asia,Russia, Australia) etc); and is devoting his to a new passion "Painting". His work still holds many other SURPRISES !!!